If you are in charge of planning a large commercial move, it can be a very stressful time. Every organization has its own unique needs, concerns and plans, and in most cases, the bigger the company, the more complex and time consuming the move.  Factor in things like data center migration, equipment relocation, intricate floor plans, tight schedules, arrogant executives and a large staff of employees, and you have the recipe for disaster (and possibly the loss of your job) if all does not go well!
If you are a facilities manager, an operations manager, or just the lucky person who seems to be saddled with this enormous task, the smartest thing for you to do first is to find help!  But who do you turn to?  A commercial or corporate move is an extremely comprehensive undertaking and you need to find an expert that can assist you.  Running your fingers through the yellow pages or blindly searching on the internet cannot assure you of a company's talent, experience and reputation.  In most cases, however, a long company history and positive references and referrals can go a long way.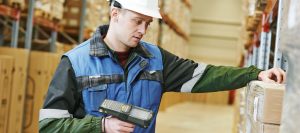 If you want a long history of experience, dedication and true expertise in the commercial moving industry, Triple Crown may be the company that you are looking for.  Established in 1909, Triple Crown is one of the oldest and largest moving companies in in New York and the tristate area.  Notable organizations including IBM, Morgan Stanley and the New York State Insurance Fund have trusted Triple Crown with their corporate relocations.  They are active members of the Long Island Board of Realtors and their moving services have been recommended by many reputable commercial businesses over the years.
We know that there are many stages and important aspects of a commercial moving project, and Triple Crown has a knowledgeable and experienced staff of movers, transportation specialists, project managers, warehouse operators and an organized and efficient administrative support team that work together to provide expert logistical service to our clients.
Our staff is highly experienced and can plan, organize and supervise your entire commercial relocation from beginning to end. We have years of experience moving offices and entire corporations with ease. We run the entire relocation project so that your relocation runs smoothly.  Our project managers work closely with clients to ensure that the entire relocation goes exactly according to plan.
When you work with Triple Crown, you are working with a highly experienced team that covers every comprehensive detail of your commercial or corporate relocation. Triple Crown handles all the logistics of your move through careful planning that includes an initial meeting to review all the aspects of your move, thorough analyzation of floor plans and furniture placement and     a review of both old and new locations to determine elevator locations, loading and unloading conditions, and traffic areas to determine maximum volume for moving.  After all research and planning is completed, they give the client a complete office relocation plan that includes accurate timetables and a realistic moving schedule.
Trust Triple Crown for all of your corporate and commercial relocation needs. No other commercial moving company can offer the quality and experience that Triple Crown offers. Call 1-800-CROWN-40 for a free estimate for your commercial moving project today.