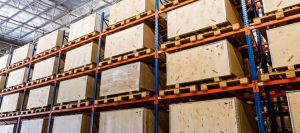 Moving an office or any commercial business can be challenging. Not only do you need to find a way to get all of your furniture and equipment safely to your new destination, you also need to do so with minimal disruption to your regular business activities. So before you start packing boxes you need to plan accordingly. The most successful corporate or commercial moves are those that are well thought out and planned. Following are some tips that can help a corporate move of any size go smoothly.
Assign a Move Coordinator
Determine who will be the primary person in charge of the move, whether it is you or someone else within your company. This person will serve as the in-office move coordinator. He or she should be a great organizer, have the authority to represent your company, and be capable of making quick and smart decisions when necessary.
Plan
Adequate planning is the key to a successful commercial move. Create a timeline that factors in all the necessary stages of your move. You also need to make sure that you plan well in advance of your estimated move date. According to The Spruce.com, "For a small office, you'll need at least three months to prepare and for a medium to large office or commercial business, at least six to eight months. The key is to start as early as possible." Develop a project plan customized specifically for your business relocation that covers every detail of your move within a set time frame and budget.
Review the New Location
Gather all of the information and details about your new space. You need to see blueprints or a floor layout so you can identify key components such as electrical outlets, storage space, server locations, security options and most importantly, to determine the new office layout. When reviewing your new location you should also work with your IT Department to plan the new office infrastructure.
Communicate Internally and Externally
To Employees: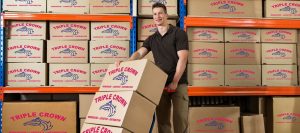 Inform employees of the upcoming move, as early as possible. If you are making a long-distance relocation, discuss relocation packages. Keep employees informed throughout the process through regular emails, posted notices and announcements during company meetings.
To Clients:
Notify customers and vendors about your upcoming relocation. Use this as an opportunity to communicate with your current, former and prospective customers multiple times throughout the relocation process. If you are relocating due to company growth, proudly let them know.
Hire Professionals
While you may be managing the relocation plan for your business, a professional moving company can help you with all of the logistics of your move.  Whether you are moving across town or across the country, a commercial moving company should be able to provide the following:
Consultation – Meet with you to discuss full scope of your commercial move
Planning- Create a plan for the entire relocation
Packing and Loading – Carefully packing and loading all of your materials
Labor – Providing labor and appropriate equipment for moving and performing assembly and disassembly if necessary
Transit – Picking up, transporting and delivering your goods
Safe Arrival – Ensuring that all of your items arrive safely at their new location
If you are planning a commercial relocation, Triple Crown Moving and Storage is a highly experienced moving company that can assist with every comprehensive detail of your commercial or corporate relocation. Give them a call at 1-800-CROWN-40 for a free estimate on your commercial moving project today.