What to Expect from a Moving Company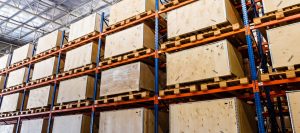 If you are planning a complex move, one of the best things that you can do is hire a professional moving company to handle all the logistics of your move. When you start planning your move, you want to make sure that you hire a professional moving company that can assist you with much more than moving your possessions or equipment from one place to another. So what should you expect from a moving company?
A professional and experienced moving company should be able to help you successfully execute your move. They should also be licensed by the state. According to the NY Attorney General's Office, you should make sure that the mover you hire is licensed: "Although unlicensed movers may be cheaper than licensed movers, licensed movers must meet various insurance, safety and financial standards. Don't take unnecessary risks by using a mover who won't give you an address, telephone number or license number."
A reputable moving company should have a knowledgeable staff that can help you with all phases of your move including:
Planning
An experienced moving company should assign a project manager to handle your move. The project manager should meet with you directly to plan and discuss all the details and expectations of your move. They should be able to come up with a written, detailed plan and schedule that features a timeline of every detail of your move.
Timing
Timing is very important when it comes to moving. In many cases you have to be out of your home (or place of business) at certain date and time. Often timing must also be specifically coordinated with a specific date and arrival time for your new location. A moving company should be able to adhere to tight schedules and deadlines.
Packing, Unloading and Logistics
These are the core responsibilities of your move. An experienced moving company should be able to expertly handle the following services:
• Packing and Loading – Carefully packing and loading all of your materials
• Labor – Providing labor and appropriate equipment for moving and performing assembly and disassembly if necessary
• Transit – Picking up, transporting and delivering your goods
• Unpacking – These services should be available if necessary
• Safe Arrival – Ensuring that all of your items arrive safely at their new location
If you are planning a residential move or a commercial relocation, Triple Crown Moving and Storage is a highly experienced moving company that can assist with every comprehensive detail of your move. They are fully licensed and insured and have a long history in the moving industry. Established in 1909, they are one of the oldest and largest moving companies throughout New York and the tristate area.
Hire a responsible and experienced moving company like Triple Crown and you can be assured that your move will go smoothly. Give them a call at 1-800-CROWN-40 for a free estimate on your residential or commercial moving project today.