When Is the Best Time to Plan a Move?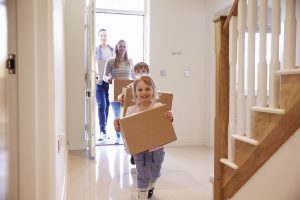 If you are planning a move, there are many things to consider.  In addition to finalizing your new location and possibly selling your old home, things like transport, packing, downsizing, cost and other factors all enter into the equation. One important thing to consider is timing and determining when the best time is to move.
While not all moves can be planned for a specific date or time of the year, if your moving date is flexible, this one aspect of your move can turn out to be both a money and stress saver – as long as you choose the right time to move. Picking a move date by carefully taking into consideration the time of day, week, month and even the season, can allow for a less stressful move in terms of convenience and cost.
TheSpruce.com explains, "Moving any time of year is difficult, but if you have a flexible schedule and are not on a specific timeline, there are several factors to consider when deciding when to move. Keep in mind that these factors could also be part of a negotiation deal with your employer if you are being relocated or if starting a new position."
Following are some useful tips for picking the right time to plan your move.
The Best Time of Day
As the saying goes, "the early bird catches the worm" and this is definitely true when it comes to moving. The best time to start a move is early morning. Getting an early start means more time to pack and organize, time to transport your belongings and move into your new place!
Best Days of the Week
Weekdays are the best time to move.  The weekends are busiest for moving companies, especially when it comes to residential moves. If you can schedule your move between a Monday and a Thursday, you are more likely to have a more successful experience.
Time of the Month
Mid-month is a good time to schedule a move. If you can, avoid moving at the beginning or the end of the month as this is when most people are moving into new places, since leases often start at the beginning or end of the month.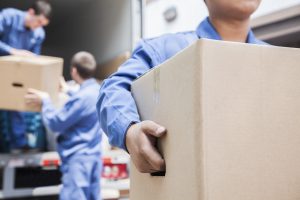 Season
Spring and fall are probably the most ideal seasons for a move, and it is usually easier to find and hire movers that are not charging the highest rates. If you have children at home however, it is best to work around the school calendar. If that is the case, summer is an ideal time for a family move because you are not disrupting the school year.  If you are planning to move at a peak time like the summer, plan early so that you are ensured that a moving company or a moving truck is available for the date and times you require.
By planning appropriately and putting some effort into determining the date and time of your move can make a huge difference once the big day comes. Choose your move date wisely, and you will save time, stress and money.
If you are planning a residential move or a commercial relocation, Triple Crown Moving and Storage is a highly experienced moving company that can assist with every comprehensive detail of your move. They are fully licensed and insured and have a long history in the moving industry. Established in 1909, they are one of the oldest and largest moving companies throughout New York and the tristate area.
Hire a responsible and experienced moving company like Triple Crown and you can be assured that your move will go smoothly. Give them a call at 1-800-CROWN-40 for a free estimate on your residential or commercial moving project today.