How Small Businesses Can Benefit from Warehousing and Distribution Services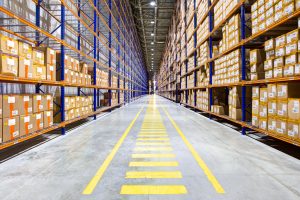 A business has to start somewhere. If your business is just starting out, you may not have the space or the manpower to store, support and distribute your product. If you own or manage a product-based business, your success is not only based on a quality product, but the maintenance, packaging and efficient delivery of that product as well. There are options however, that can provide you with the service solutions that you need to help grow your business. Today, small businesses often find the support they need from a professional warehousing and distribution company.
A new business just starting out may have a product but no storage space. They also may not have the resources for order fulfillment and shipping. Marketing your product is only one aspect of starting a business – you must be able to successfully deliver it! If you have a business that is in need of optimum storage space and reliable distribution services, you need to hire an experienced and professional company that can support all of your needs.
According to IndustryWeek.com, "Warehouses are more plentiful than ever, as retailers and logistics companies scramble to add more space in more places. Retailers must get as close to their customers as possible, as shoppers order online more often and demand shorter delivery times. Fulfillment warehouses are under tremendous pressure to meet increasing demands for fast, accurate order fulfillment. " With this industry increasing more and more each day, the competition is at an all-time high to provide clients with exceptional services – this is good news for businesses who are looking to partner with a warehouse and distribution company.
Businesses need warehousing and distribution services that enable them to increase business opportunities, expand into new markets and fulfil commitments to their customers.  Professional services should include:
Safe and secure storage space
Inventory tracking system
Inventory management and control
Order fulfillment
Packaging
Product distribution and delivery
Replenishment services
When you have the peace of mind that your product will be safely stored and that your orders will be processed accurately and efficiently, you can concentrate on successfully marketing and growing your business.
Triple Crown offers solutions that allow commercial businesses to maximize their business opportunities and expand their markets. With Triple Crown warehousing and distribution services, companies can increase their inventory and distribute products to areas beyond their local sphere. Triple Crown can store and distribute your inventory to key regional areas that you may have thought were unreachable because of high shipping costs and lack of product space.
Established in 1909, Triple Crown has a long and successful history in the transportation, logistics, warehousing and distribution industry. With the help of Triple Crown warehousing and distribution services, your business can reach a marketplace that you once thought was untouchable. Call Triple Crown today at 1-800-CROWN-40 or 631-348-4994.